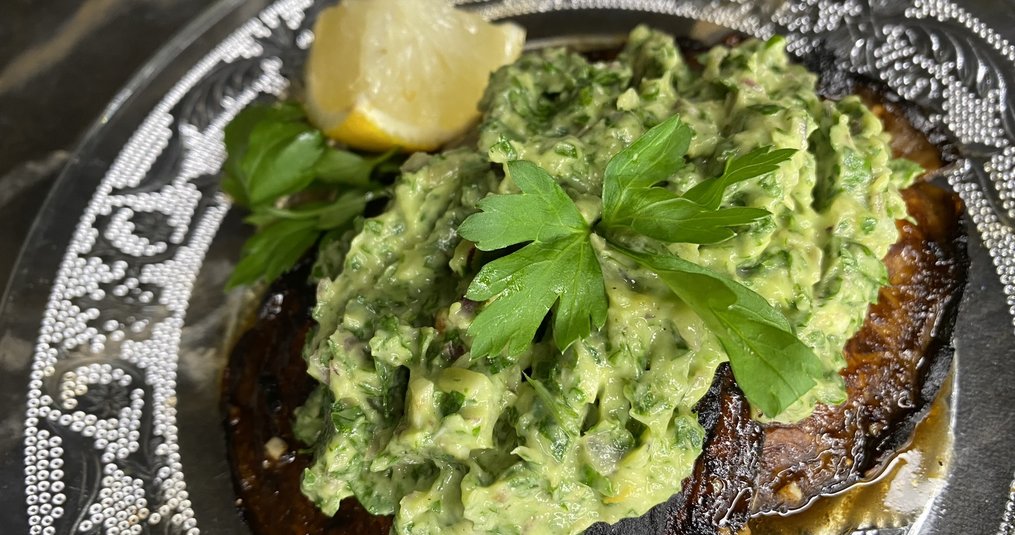 Marinated and grilled portobello steak with a slightly spicy avocado chimichurri sauce. You can make this surprising and tasty plant-based meal within 30 minutes.
This portobello steak does not try to pretend to be a steak, but it is just as tasty as any steak. Especially in combination with the chimichurri sauce, this sauce is used in Argentinian and Uruguayan cuisine with grilled meat. In 30 minutes you can conjure up this tasty and plant-based meal!


The taste of the portobello is mainly determined by the delicious marinade, made with kanzuri and yuzu soy sauce. You can serve these vegan steaks with a delicious, soft mashed potato and/or vegetable of your choice.
Recipe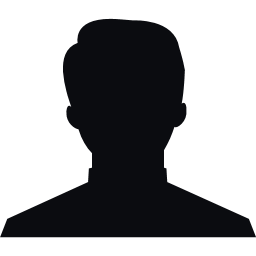 2 persons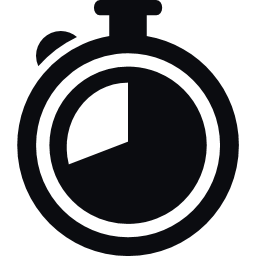 20 minutes preparation time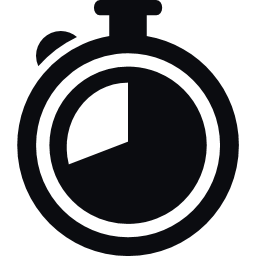 10 minutes waiting time
Ingredients
2 large portobello mushrooms
For the marinade
2 tablespoons balsamic vinegar
2 tablespoons yuzu soy sauce (or other soy sauce)
2 tablespoons of olive oil
1.5 tsp kanzuri (or 1 tsp chilli or cayenne pepper)
1/2 teaspoon cumin
1/2 teaspoon pepper
1/4 teaspoon (smoked) paprika powder
2 cloves garlic (sliced)
1 tablespoon barbecue sauce (optional)
For the chimichurri
1 bunch of parsley
2 cloves garlic (sliced)
1 medium onion
1/4 teaspoon chili pepper
2 teaspoons of olive oil
2 teaspoons of lemon juice
Pepper and salt
1 avocado
Method of preparation
Remove the stalk from the portobello and start with the marinade. Mix all the ingredients for the marinade together and coat the portobello mushrooms well. Then place them in a deep plate, container or bag and pour the remaining marinade over them. Then let them marinate for at least 10 minutes or longer for more intense flavor.

Meanwhile, prepare the chimichurri. Finely chop the parsley, onion and garlic. Mix this with the olive oil, chili pepper, lemon juice and salt and pepper. Taste and adjust the flavor if necessary. Add the avocado and toss to combine and set aside.

Heat a grill or skillet over medium heat. Add a dash of oil or butter and fry the portobello steaks in it. 2-3 minutes each side, or until caramelized and deep golden brown. Brush the portobello mushrooms with the remaining marinade while baking to give them more flavour.

Serve the portobello steaks with the chimichurri on top.

Tip: serve the portobello steaks with mashed potatoes and vegetables of your choice.

Enjoy your dinner!