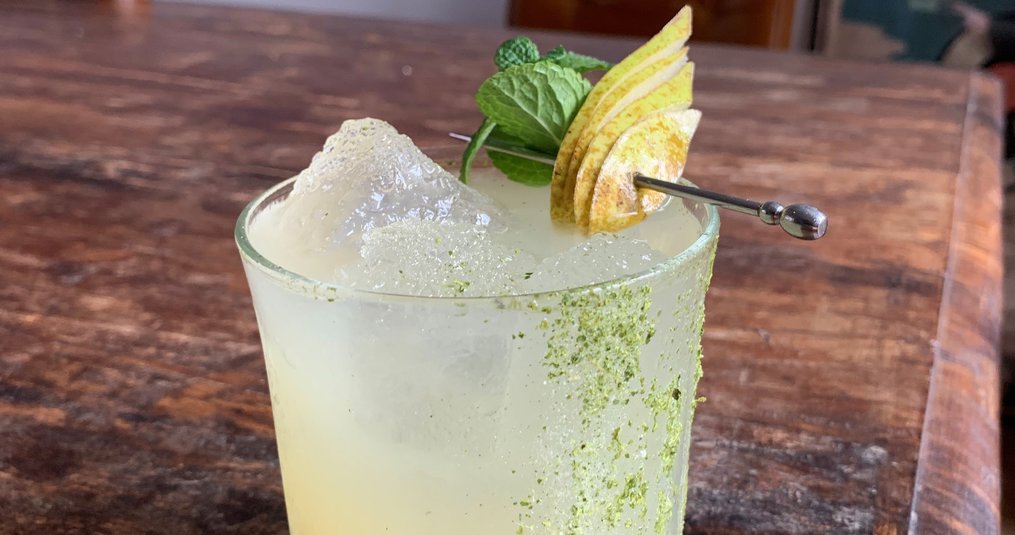 The Margarita is one of the most popular cocktails in the world. Here's how to make this famous tequila cocktail with a twist.
What do you need?

A rocks glass (with a nice salt rim)
50ml tequila
25ml lemon juice
15ml sugar syrup
37.5ml ginger juice
1/4 ripe pear
How do you make it?
Put the ingredients in the shaker. Muddle the pear finely.
Shake all ingredients with ice for 15 seconds.
Fill the rocks glass (with or without salt rim) with ice.
Double strain the cocktail (with a sieve so that the pear pulp does not get into the drink).
Garnish with a slice of pear and a sprig of mint.
For more cocktail recipes and workshops look at: www.cocktailcreators.nl